| | |
| --- | --- |
| Monday | 8:00am – 5:00pm |
| Tuesday | 8:00am – 5:00pm |
| Wednesday | 8:00am – 5:00pm |
| Thursday | 8:00am – 5:00pm |
Welcome to Wilson Ortho, your trusted Orthodontist in Sherwood, OR, committed to delivering personalized orthodontic care with a focus on creating beautiful smiles. We offer a wide range of services, from Invisalign treatment to traditional braces, all tailored to meet the unique needs of each patient.
At Wilson Ortho, we believe that every smile tells a story, and we're here to help make yours shine. Our friendly team, led by the highly experienced Dr. Wilson, understands the transformative power of a confident smile. We cater to patients of all ages, including children, teens, and adults, ensuring a comfortable and welcoming environment for everyone.
As a Diamond Plus Invisalign provider, we're recognized for our expertise in utilizing this advanced technology to straighten teeth effectively and comfortably. This status is a testament to our commitment to offering the best possible care to our patients.
Choose Wilson Ortho as your family's orthodontic practice in Sherwood, OR, and experience the difference that personalized care, advanced technology, and a dedicated team can make in your orthodontic journey.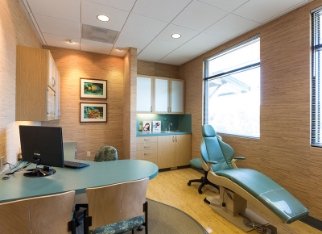 Top-Rated Sherwood Orthodontics Office
When it comes to orthodontic care in Sherwood, OR, Wilson Ortho stands out as a top-rated practice. Our commitment to excellence, paired with our dedication to exceptional patient care, has earned us a reputation for delivering the highest quality orthodontic services.
From the moment you walk through our doors, you'll feel the difference. Our office exudes a warm and welcoming atmosphere, where every patient is greeted by a friendly team intent on making your orthodontic journey pleasant and rewarding.
We understand that orthodontic treatment is a significant investment. That's why we strive to ensure every patient feels valued and well-cared for, offering personalized treatment plans tailored to individual needs and budgets.
Our state-of-the-art technology and techniques, including our status as a Diamond Plus Invisalign provider, enable us to deliver outstanding results. Whether you choose clear aligners or traditional braces, you can trust in our expertise and dedication to patient satisfaction.
The top-rated status of Wilson Ortho is a testament to our unwavering commitment to delivering exceptional orthodontic care. Choose us for your orthodontic needs in Sherwood, OR, and experience the difference that quality service, a welcoming atmosphere, and advanced technology can make.
Orthodontic Services We Offer
Our team is dedicated to providing a wide array of orthodontic services designed to help you achieve a balanced and beautiful smile. Our practice focuses on more than just aesthetics; we prioritize functionality to ensure your teeth not only look great but work harmoniously too.
At Wilson Ortho, we understand that each patient is unique with distinct dental needs and goals. Our highly experienced team is adept at creating personalized treatment plans that take into account your individual situation. From your initial consultation through to post-treatment care, we guide you every step of the way, ensuring a comfortable and rewarding orthodontic journey.
Equipped with state-of-the-art technology and utilizing advanced techniques, our team is proficient in correcting a broad spectrum of orthodontic issues. We continuously stay on top of the latest advancements in orthodontics to deliver the highest quality of care. Contact Wilson Ortho today to schedule a consultation and discover how our orthodontic services can transform your smile.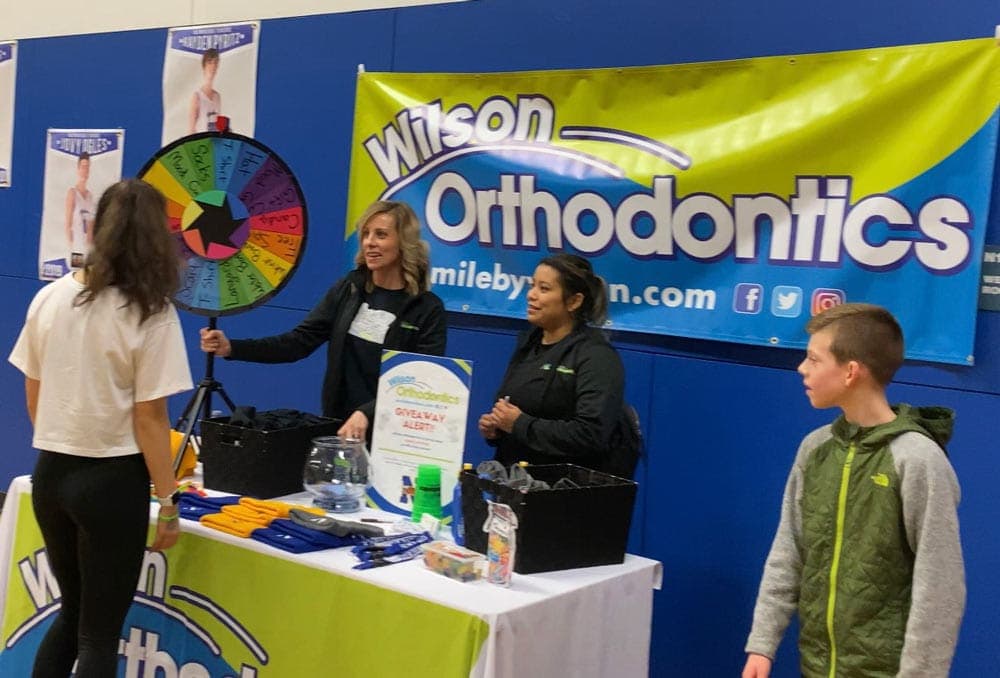 Take NE 82nd Way. Take a sharp right onto NE 82nd Ave. Turn right onto US-30BYP E/NE Killingsworth St/NE Lombard St. Turn right to merge onto I-205 S toward I-84/Oregon City/Salem. Merge onto I-205 S. Take exit 21B to merge onto I-84 W/US-30 W toward Portland. Take the exit on the left toward I-5 S. Merge onto I-5 S via the ramp to Salem. Take exit 291 for Carman Dr toward King City. Turn right onto SW Upper Boones Ferry Rd. Turn right onto SW Durham Rd. Turn left onto OR-99W S/Pacific Hwy W. Turn right onto SW Meinecke Pkwy. At the traffic circle, take the 2nd exit onto Brook Way. Turn left onto SW Handley St.
Welcome To Wilson Orthodontics In Sherwood